What is the Lunar New Year & How is it Celebrated?
February 1, 2022, will usher in the Lunar New Year(Chinese New Year), and people will celebrate around the world. The Lunar New Year, also known as Spring Festival , is the observance of the start of a new year using the lunisolar calendar.
 It's a tradition celebrated in Singapore, Hong Kong, South Korea & several other Asian countries like Vietnam. Generally, Lunar New Year celebrations can span around 15 days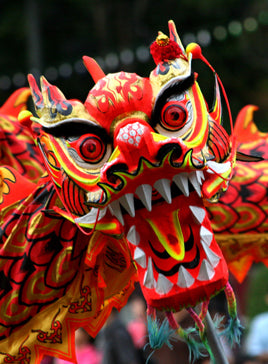 Many Chinese New Year traditions are based on a spiritual idea of renewal, and spring-cleaning the home in the days leading up to the festivities is common. 
It is believed that wearing new clothes on the first day of Chinese New Year symbolises a fresh start. If you are are reading this you love fashion, so give your wardrobe an update with some gorgeous new trends! 
A family together like a Chinese New Year reunion dinner is typical. In Singapore and Malaysia the feast starts with Yusheng, a dish that combines raw fish and dyed radish and symbolises good luck. 
A major highlight of the Chinese New Year eve celebration in Singapore for example is the Lion Dance. The Lion Dance includes movements from kung fu and local dances.  

Tag us and Let us know how you will be celebrating the Year of the Tiger in your city!
Powered by AZEXO Shopify page builder